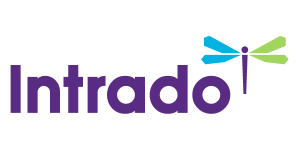 Hydrogen Generation Market Size to Reach $263.5 Billion by 2027 from $160.0 Billion in 2022 – Report by MarketsandMarkets™
/EIN News/ -- Chicago, March 22, 2023 (GLOBE NEWSWIRE) -- Hydrogen Generation Market size is projected to grow from USD 160.0 billion in 2022 to USD 263.5 billion by 2027, at a CAGR of 10.5% according to a new report by MarketsandMarkets™. The factors driving the growth for Hydrogen Generation Market is Increasing hydrogen demand in the petroleum refineries and rising demand for hydrogen in transportation and power generation applications.
Hydrogen is the simplest element exist on Earth and is a energy carrier. Hydrogen is rarely found by itself in nature and must be produced from substances that contain it. Hydrogen can store and distribute useable energy. The production of hydrogen can be done in a low-carbon manner using a variety of domestic resources, such as nuclear energy and renewable energy sources including wind, solar, geothermal, and hydroelectric power, as well as fossil fuels like coal and natural gas combined with carbon capture and storage. Utilizing hydrogen can enable zero or nearly zero emissions in transportation, integrated renewable energy systems, and other industrial and chemical operations. Emerging hydrogen markets within these sectors include data centers, ports, steel manufacturing, and medium- and heavy-duty trucks. The Hydrogen Generation Market comprises revenues of companies that either store hydrogen or offer equipment to store. The operating expenditure and servicing revenue are not included in the scope of the study. For the estimation of Hydrogen Generation Market size, the y-o-y annual capacity addition of blue hydrogen, grey hydrogen, and green hydrogen across the regions were estimated, and revenues of companies that produces and supply the hydrogen and technology related to that across various global regions are assessed in the study.
Browse in-depth TOC on "Hydrogen Generation Market"
298 – Tables
61 – Figures
280– Pages
Download PDF Brochure: https://www.marketsandmarkets.com/pdfdownloadNew.asp?id=494
Scope of the Report
Report Metric
Details
Residential Energy Storage Market Size Values

CAGR 10.5%
USD 263.5 billion by 2027
USD 160.0 billion in 2022

Base Year
2021
Forecast Period
2022–2027
Forecast Unit
Value (USD Billion)
Segments Covered
Technology, Source, Application, Generation and Delivery mode, Region
Geographic Regions Covered
North America, South America, Europe, Asia Pacific, Middle East, and Africa
Companies Covered
Linde plc (Ireland), Air Liquide (France), Cummins Inc. (US), Air Products Inc. (US), Uniper SE (Germany), Engie (France), Siemens (Germany),Nel ASA (Norway),ITM Power (UK), Iberdrola, S.A. (Spain), McPhy Energy S.A. (France), Messer (Germany), Enapter S.r.l. (Germany), Ørsted A/S (Denmark), thyssenkrupp AG (Germany), Iwatani Corporation (Japan), Xebec Adsorption Inc. (Canada), Green Hydrogen (Denmark), Plug Power Inc. (US) , Ally Hi-Tech Co. Ltd. (China), Starfire energy (US),Aquahydrex (US),EXYTRON (Germany),Electrochaea GmbH (Germany),Atawey (France),Hiringa Energy Limited (New Zealand)
Green hydrogen is the fastest growing segment by source in the forecast period from 2022-2027. Companies like Siemens (Germany), Linde plc (Ireland), ENGIE (France), Air Liquide (France), and Air Products Inc. (US), Nel ASA (Norway), ITM Power (United Kingdom) are manufacturing hydrogen generation in mass production.
Transportation segment is the fastest growing segment by application segment in the forecast period. European Countries like Germany are more focused on fuel cell based electric vehicles and hydrogen storage infrastructure are driving the hydrogen energy storage market in this segment.
Many countries around the globe are imposing carbon taxes to reduce the carbon-dependency. For instance, The Safer Affordable Fuel-Efficient (SAFE) Vehicles Rule, which was finalized in March 2020 by the EPA and NHTSA, lowered the GHG emissions and CAFE criteria for MY 2021–2026 vehicles. Through the model year 2026, the 2020 rule tightens CAFE and CO2 emission criteria by a cumulative 1.5 percent year. In 2026, it is predicted that the combined GHG and CAFE standards for cars and trucks will be 202 g/mile of CO2 and 40.4 mpg.
Request Sample Pages: https://www.marketsandmarkets.com/requestsampleNew.asp?id=494
Today, gray hydrogen makes up most of the hydrogen produced. Natural gas is reformatted to create grey hydrogen, which is utilized to reorganize the molecular structure of hydrocarbons. The cost of producing grey hydrogen is lower than both blue hydrogenlue and green hydrogen. Gray hydrogen covers most of the market comparing to blue and green hydrogen.
The Hydrogen Generation Market, by application, is segmented into Refinery, Ammonia Production, Methanol Production, Transportation, Power Generation. The transportation segment accounted to be the fastest growing segment in Hydrogen Generation Market in 2021. Growing focus to increase the decarbonizing the transportation sector is driving the application segment, hence, increase the demand of hydrogen in the coming years.
Asia Pacific is expected to be fastest growing region the global Hydrogen Generation Market
The Asia Pacific is estimated to be the fastest market for the Hydrogen Generation Market, followed by North America. The North America is projected to be the second fastest-growing market during the forecast period. The oil refining and chemical industries and transportation and electricity sectors are experiencing significant demand for hydrogen in this region.
Make an Inquiry: https://www.marketsandmarkets.com/Enquiry_Before_BuyingNew.asp?id=494
Key Market Players
To enable an in-depth understanding of the competitive landscape, the report includes the profiles of some of the top players in the Hydrogen Generation Market. These players include Siemens (Germany), Linde plc (Ireland), ENGIE (France), Air Liquide (France), and Air Products Inc. (US).
Browse Adjacent Markets: Energy and Power Market Research Reports & Consulting
Browse Related Reports:
Hydrogen Energy Storage Market - Global forecast to 2027
Power-to-gas Market - Global Forecast to 2024
Fuel Cell Market - Global Forecast to 2027

About MarketsandMarkets™
                    
                    MarketsandMarkets™ is a blue ocean alternative in growth consulting and program management, leveraging a man-machine offering to drive supernormal growth for progressive organizations in the B2B space. We have the widest lens on emerging technologies, making us proficient in co-creating supernormal growth for clients.
                    
                    The B2B economy is witnessing the emergence of $25 trillion of new revenue streams that are substituting existing revenue streams in this decade alone. We work with clients on growth programs, helping them monetize this $25 trillion opportunity through our service lines - TAM Expansion, Go-to-Market (GTM) Strategy to Execution, Market Share Gain, Account Enablement, and Thought Leadership Marketing.
                    
                    Built on the 'GIVE Growth' principle, we work with several Forbes Global 2000 B2B companies - helping them stay relevant in a disruptive ecosystem. Our insights and strategies are molded by our industry experts, cutting-edge AI-powered Market Intelligence Cloud, and years of research. The KnowledgeStore™ (our Market Intelligence Cloud) integrates our research, facilitates an analysis of interconnections through a set of applications, helping clients look at the entire ecosystem and understand the revenue shifts happening in their industry.
                    
                    To find out more, visit www.MarketsandMarkets™.com or follow us on Twitter, LinkedIn and Facebook.
                    
                    Contact:
                    Mr. Aashish Mehra
                    MarketsandMarkets™ INC.
                    630 Dundee Road
                    Suite 430
                    Northbrook, IL 60062
                    USA: +1-888-600-6441
                    Email: sales@marketsandmarkets.com


Powered by

EIN Presswire does not exercise editorial control over third-party content provided, uploaded, published, or distributed by users of EIN Presswire. We are a distributor, not a publisher, of 3rd party content. Such content may contain the views, opinions, statements, offers, and other material of the respective users, suppliers, participants, or authors.
Submit your press release